Wow, are we really beginning our fourth year of homeschool?  I can't believe it.  As I look back over the past few years, I am honored…and amazed at what we have accomplished in our home!!
And….some of you may be wondering what we are doing…..and some, well, you have your own homes to run and are quite busy.  So, I'm going to make this year's Homeschool Curriculum post, short, sweet and to the point.  Because this is my year of keeping things SIMPLE (remember)?
Our home is filled with the laughter and energy of three children, who are learning and growing.  That means I have a lot going on (who doesn't, right?).  So, my desire is to integrate and combine as many subjects and topics as possible.  However, I want each of my children to learn in the way they were created to learn, about topics that interest them and help them grow a love of learning.
Sounds close to impossible……but, that's where I believe God gives us families that are united, in our gifts, talents…and areas where are are a little weak.
With that being said……this is what we are doing this year.
Bible and Apologetics
We will continue to read the Bible Chronologically and discuss in the morning and at lunch.  Daddy will end each evening with Family Bible Worship.
Apologetics:
Who is My Neighbor – this is the third book in the series….and we have loved the first two, I can't wait to begin this one!
Combined studies for 1st, 4th and 5/6th grade
Integrated Unit Studes through GeoMatters – Paths of Settlemen:
History, Language Arts, Nature Studies, Geography and Art
Now, if you read my blog, you know, I am not a 'box' girl.  I do not like boxes, I do not want to be put in a box…and I don't want my children there, either. And I found great freedom last year with notebooking based on the Principle aspects and reading of Beautiful Feet Books.  We still have a few books we need to finish there and we will, once we hit those particular timeframes with Paths of Settlement.
I LOVE Paths of Settlement, because it wraps up all that I need in a beautiful package and I have the freedom to pick and choose what i want to do and how I want to do it with each child~a more in depth post about this fabulous curriculum will come later at the month…for now, suffice it to say, Debbie Strayer is one of my heroes.
CORE
DK Pocket Weather
DK Pocket Rocks and Minerals
Klutz Watercolor Book
Wee Sing CD/Book
U.S. History Atlas
Children's Illustrated US Atlas
Eat Your Way Through the USA
Profiles from History: Volume 2
Rock Study Kit
U.S. Presidents Flash Cards
U.S. PlaceMap
Large Outline Map of the U.S.
Mark-It Timeline of History
USA Activity CD
Resources
Courage of Sarah Noble
Matchlock Gun
Ambush in the Wilderness
Abigail Adams
The American Revolution
Guns for General Washington
George Washington
The Cabin Faced West
Justin Morgan Had a Horse
Francis Scott Key
The Eve of Revolution
Drive Through History, America
Robert E. Lee
Abraham Lincoln
Clara Barton
Laura Ingalls Wilder, Young Pioneer
Janie's Freedom
Samuel F. Smith
The Klondike Gold Rush
Theodore Roosevelt
Yankee Blue or Rebel Grey
Good Ol' Cowboy Stories
2012 Election
We will revisit our Freedom Friday series to cover the Mayflower Compact, The Declaration of Independence and the Constitution of the United States of America.  I am currently in the process of improving those posts, but would love for you to use them for free in your home or co-op.  I am forever grateful for Lynn from Founder's Academy for helping me with those!!!
MUSIC
Music Lessons This year, the children will be taking violin and piano (if I can get them in….I have procrastinated in signing up for lessons and am praying we can get spots for each of the children!)
Composers:  Young Scholar's Guide to Composrs
I am REALLY excited about this curriculum from Bright Ideas Press!!!  We will study one to two composers per month using this curriculum – have you heard about it?
 Science
Yes, Path's of Settlement has science/nature…..and it is a very good study about Weather and Rocks (which my children are enjoying), they have also requested to continue with Apologia Science at least twice a week – yes, they love science.
Now, this is where it gets a little sticky……..and I pray that my two older children are going to step up to the plat
e for what they have signed up for.
4th and 5/6h grade Anatomy and Physiology
1st Grade Swimming Creatures 
Math
1st, 4th and 6th Grade
General Math:  Math U See (all three)
1st Grade only:  Life of Fred (I want to try these out with the little guy as he begins his Alpha from Math U See)
All grades:  These Living Math Books
Writing
IEWA – 4th Grade and IEW B for 6th Grade
1st Grade:  IEW PAL  (finishing last year's curriculum)
4th and 6th grade
Books of Interest to be selected at the library and the McGuffey's Eclectic Readers
 , as well as books from Lamplighter Publishing
4th Grade – My daughter will be using Reading Horizons to help increase her ability to read
1st Grade
Books of Interest and the books from the Sonlight Core 1 that I already have in our home, as well as continueing with IEW A
Notebooking
Now, I will be wrapping ALL of this together using the great resources over at Notebooking Pages.  I love the pages available and the new notebooking publisher is fantastic.  (if you have not joined…you need to, prices are increasing in September 2012)
Extra Curricular
My first grader will be working on some fun activities from Mama's Learning Corner
Games –
we will be adding a ton of games this year – as we will play at least one board game daily.  This is a list of the games we have (added) to date)…I have a few more on my wish list
div>
Foreign Language
Prima Latina:  French
Rosetta Stone:  French
Additional Geography
WonderMaps by Bright Ideas Press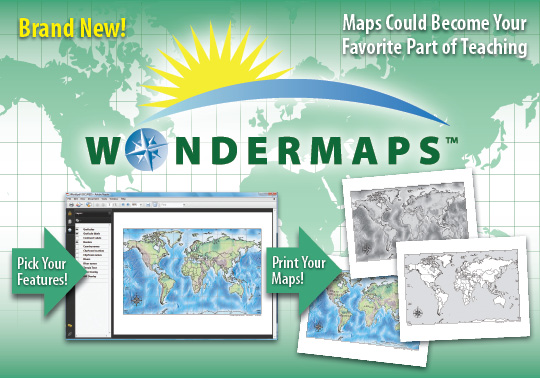 Schedule

I am using the Ultimate Homeschool Planner for managing our home and homeschool this year.  I absolutely love the simplicity of it and  – I enjoy writing in it every week!!!!
And…I'm adding some things to a list for me to learn this year….maybe I'll share that later.  But for now, I want to know:
What are your children learning this year?
Subscribers can share their 2012-13curriculum comments here .
Disclosure: This post contains affiliate links.  GeoMatters, Apologia and Bright Ideas Press have provided their products to my family in exchange for our honest opinion.  I will be posting about these great curriculum choices throughout the year…no other compensation has been or will be received.  Reading Horizons has also provided their homeschool online curriculum for a paid review.  That review will be published this month….with my honest opinion.  Suffice it to say, we do not utilize any curriculum we are not fully in love with, regardless of whether we are paid to review the products or not!
Please note, this post contains affiliate links. See disclosure for full information