Listen to the latest podcast now.
How many children do you  need before you are considered a 'large family.' If you ask the average person, they would say 3. That's the magic number that kicks you out of hotel rooms and any special deals for most vacation plans. If you ask someone with 5 or more children, most would say 4. Well, I think each individual can make up their own mind. Me, I have 3 on earth and one in Heaven. That leaves me in a place of limbo, I guess. However, one of my sweet friends who has 7 children on earth definitely qualifies as a Mom with a large family. Not only that but she is humble and also very wise. Her name is Amy and she writes at Raising Arrows. I was blessed to meet Amy in person two years ago and have grown to love, admire and respect her. Recently, she took time to record a podcast with me. It's a podcast that every Mom should listen to. It's not just about homeschooling and honestly, it's not just for those who have large families. It's for any Mom (or Dad) who wants to glorify God through their relationships, lives, meal time, laundry… You name it. If you want to honor God with your life, this is one podcast you won't want to me. You can find Amy on: her blog, facebook, twitter, google+, YouTube, Instagram and Pinterest
This special episode of Large Family has been sponsored by my very special friend: Kerry Beck at How To Homeschool My Child. You can find Kerry on her website, YouTube, Facebook, Twitter, G+ and Pinterest.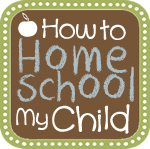 Please note, this post contains affiliate links. See disclosure for full information